Seguin
Sept 15, 2005 17:47:46 GMT -5
Post by neferetus on Sept 15, 2005 17:47:46 GMT -5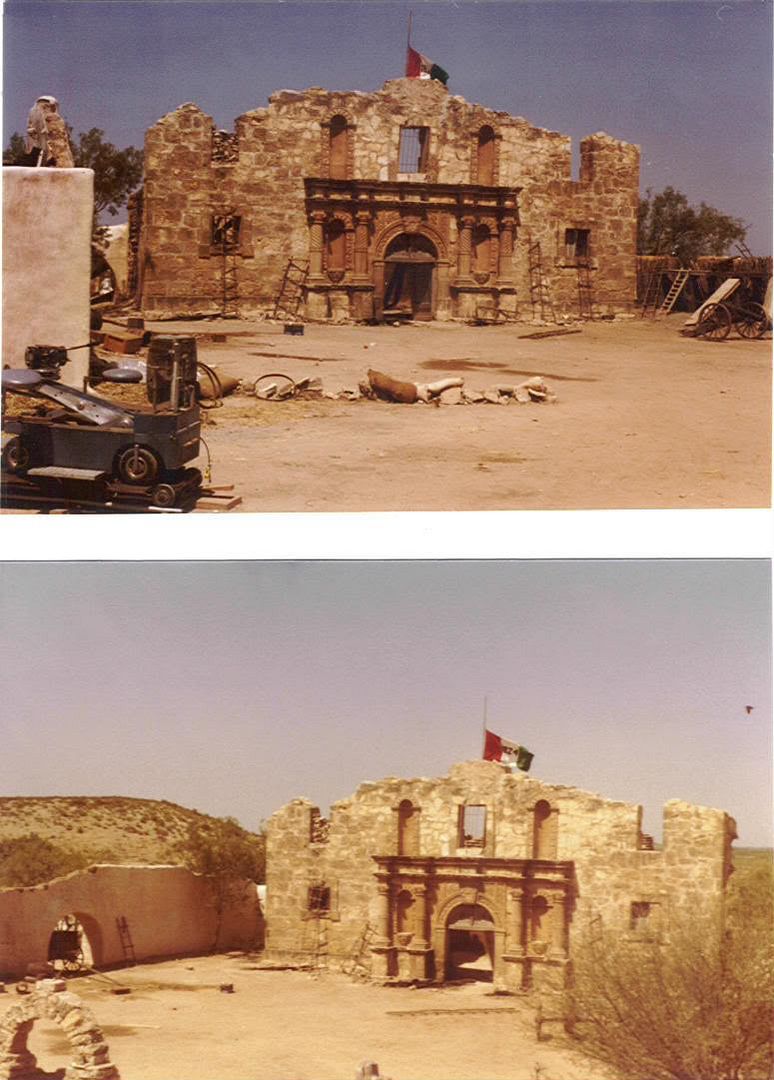 The Waynamo set, dressed for Jose Trevino's 1981 production of SEGUIN.
SEGUIN
Director: Jose Trevino
Producer: Severo Perez
Cinematographer: Judy Irola
CAST:
Juan Nepomuceno Seguin (A. Martinez)
Erasmo Seguin (Henry Darrow)
Gen. Santa Anna (Edward James Olmos)
Stephen Fuller Austin (Robert Viharo)
Cruz Arrocha (Danny de la Paz)
Gertrudis Seguin (Rose Portillo)
? (Pepe Serna)
? (Enrique Castillo)
? (Lupe Ontiveros)
Seguin 1982(PBS)
---REVIEW---
Seguin is the story of Juan Seguin, an unsung hero of the Texas War for Independence and one of the Mexican defenders of the Alamo. Don Erasmo Seguin, along with Stephen Austin, brought the first Anglo settlers to help develop the Mexican state of Texas. His son Juan came into conflict with his father because he sympathized with both Mexico and the American colonists' struggle for possession of Texas.
This sensitive film features evocative color cinematography and a good central performance by A. Martinez (
The Cowboys, Pow Wow Highway
) and a cast including many of the most prominent young Hispanic American actors of their generation. Edward James Olmos plays a snarling and vicious Gen. Santa Anna.
Filmed as part of a proposed PBS series called La Historia, which never received additional funding, Seguin was shown at film festivals around the United States and in Spain,. It was broadcast as part of the PBS "American Playhouse" series. It was filmed in 16mm on a 21-day schedule at a cost of $500,000 in Bracketville, Texas, on the sets John Wayne had used to film The Alamo (1960).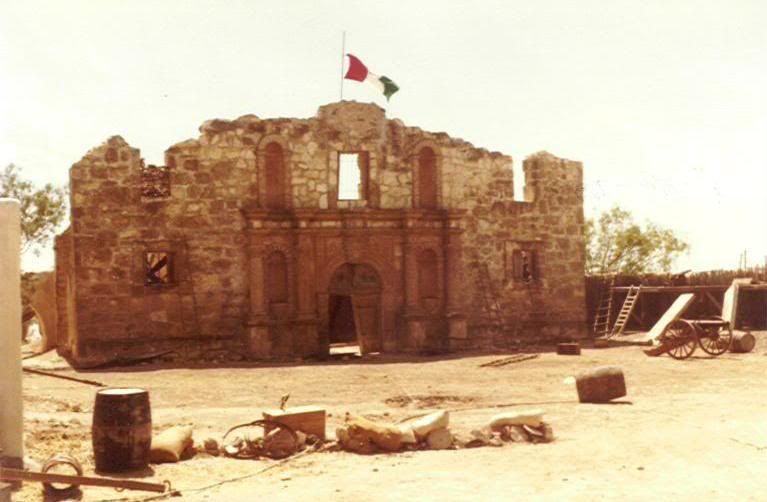 In this Kaj Andersen photo, you can see, through the destroyed shutter, how the interior of the chapel seems to be charred.
The Seguin family and their horses. Good disguise, Rich!)
Henry Darrow portrayed Juan's father, Erasmo Seguin.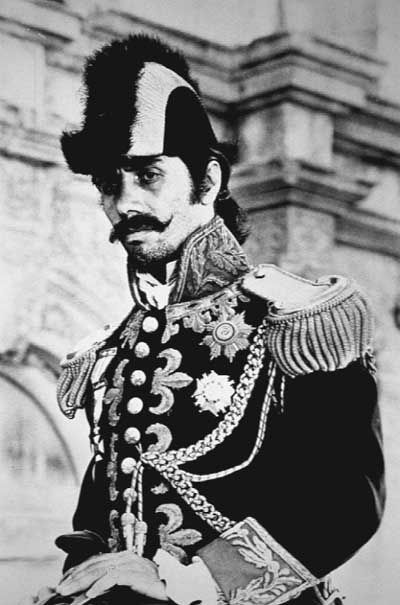 Edward James Olmos portrayed Santa Anna.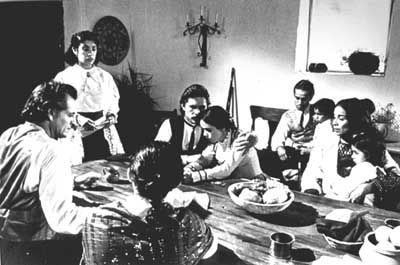 The Seguin family at home. (Henry Darrow, far left. A. Martinez with arm around
Rose Portillo, center. Danny de la Paz, as Cruz Arrocha, sits on bench beneath window.)