Post by Greg C. on Apr 6, 2007 9:32:30 GMT -5
Each day I was there I made small journal entries to tell what went on each day while in San Antonio. Here they are along with the Photos I took of that days events:
Day 1, April 1
We flew out of Newark Airport on Flight 360 at approximately 3:06 pm. It was the first time i had flown and i was really nervous. I didnt like takeoff too much but after a while in the air, it wasnt so bad. We didnt hit much turbulence, only small patches, and the ride was smooth. We actually landed fifteen minutes before our schduled time. After getting our luggage and rental car and made our way into the city, I could't wait to finally see the Alamo. We had to check into the hotel first so my viewing was delayed. The weather was great (78 degrees) and since the hotel was only about two blocks away, we walked. The anticipation built as I neared it and finally saw it. There were so many people there and i had to stand there and take it all in. Everyone is right, no matter how small you think the Alamo really is, it is always smaller. For years I had wanted to come here, and now I was there, my dream had come true. I couldt wait for the light on the next day, so I walked the compound in the dusk. I felt that I had been there already. For dinner we ate at the most recommended Mexican restaurant, Casa Rio. You all were right, the place had amazing Mexican food and margaritas (had to try some). My mom and I got the house specialty and my dad got fajitas. All were great. When we were done, we walked along the Riverwalk and I noticed that there are practically no guard rails at all. I'm surpised more people dont fall in after having a 60 ounce margarita (sold by three places down there). Back at the hotel, my entire body ached (I thought i might be getting sick) and i had a hard time trying to get some sleep, but I did, ready to begin day 2.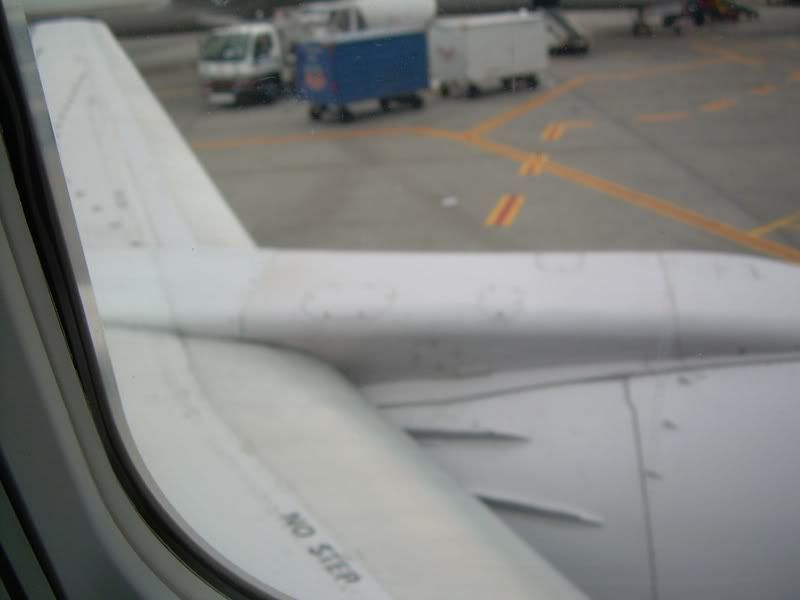 Before Takeoff at Newark Airport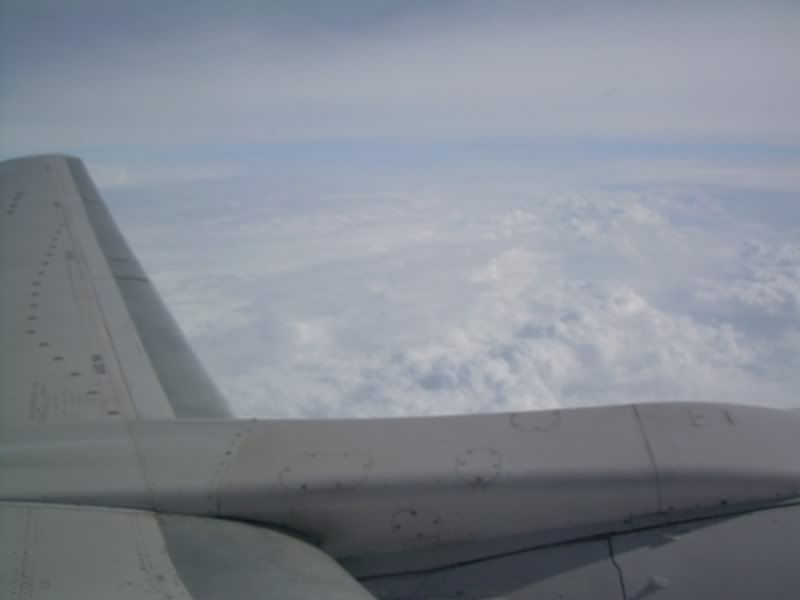 36,000 Feet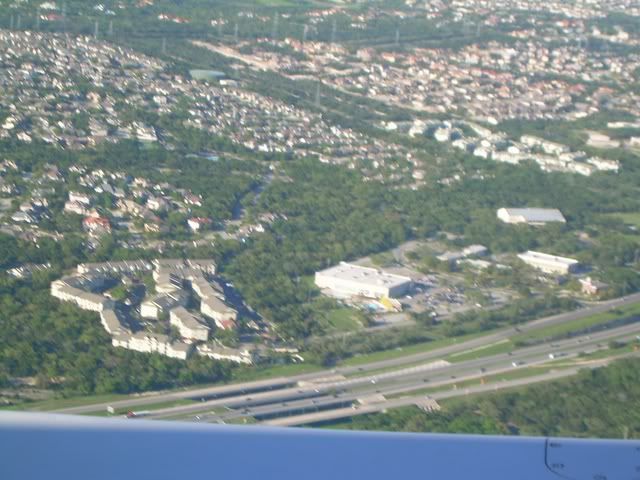 Approaching San Antonio Airport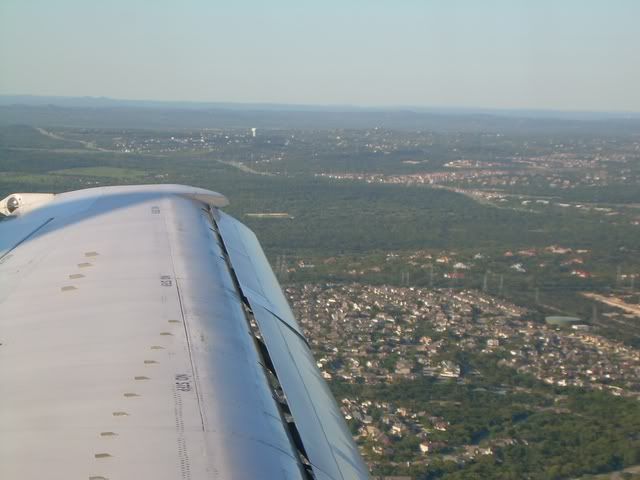 Getting ready for landing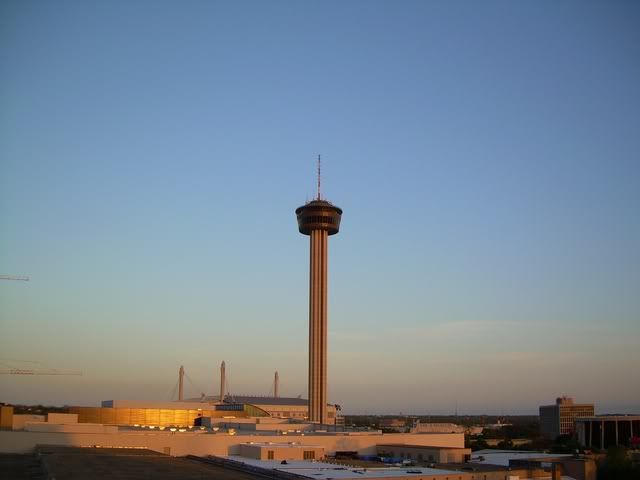 Tower of the Americas, taken from our hotel window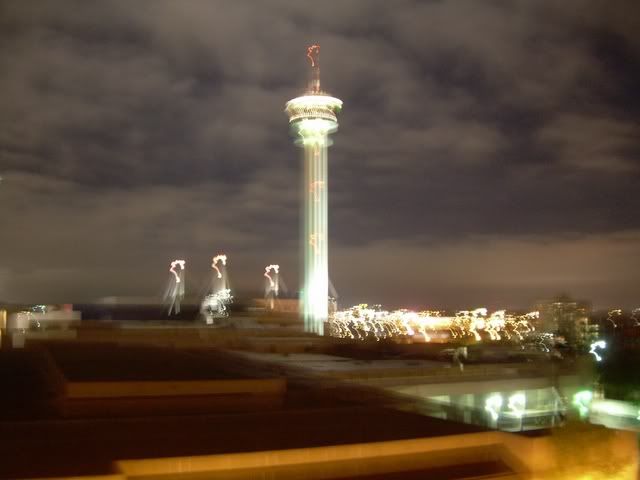 Same view two hours later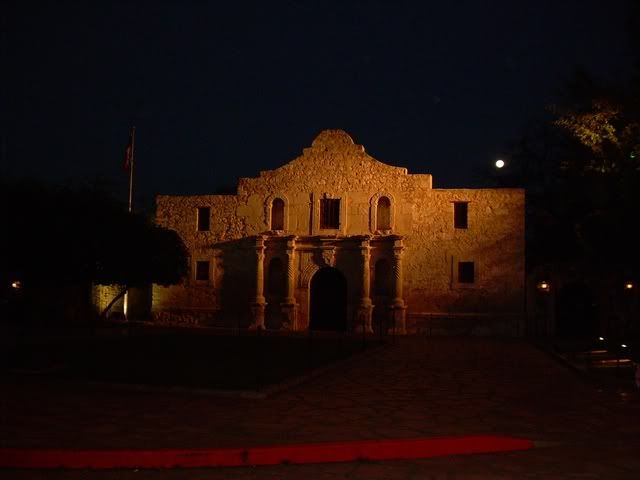 My first look at the Alamo (looks darker then what it really was)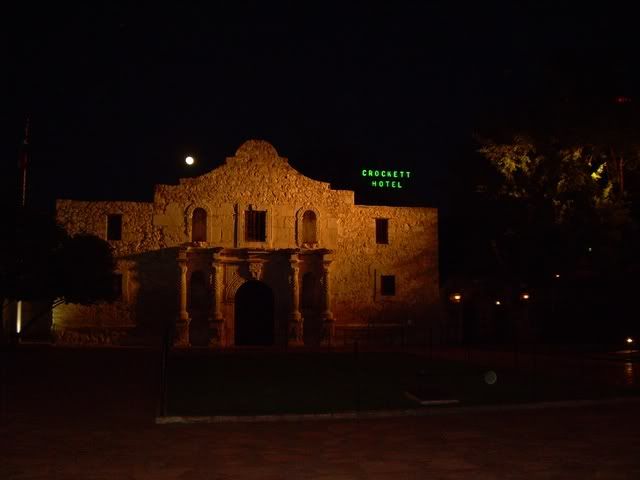 The Alamo with Crockett Hotel in background (what great advertising)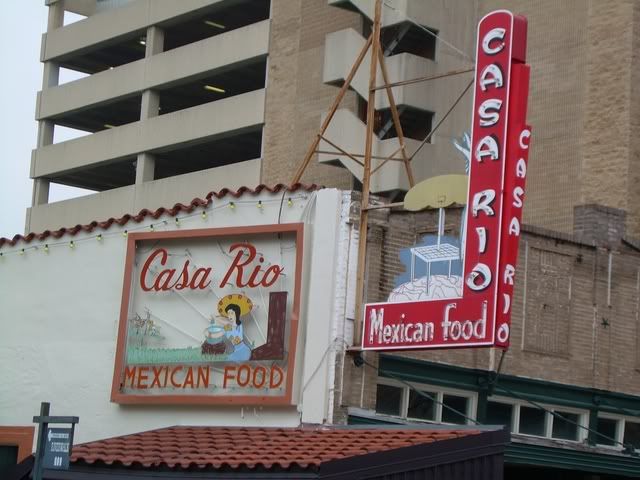 The oldest Mexican Restuarant in San Antonio
Day 2 photos/journal to come soon!