Post by neferetus on Aug 19, 2005 10:33:34 GMT -5
Although not technically a comic, these next 13 panels have a
comic-like quality to them. They're from a picture story in a
UK-based children's magazine called WONDERFUL WORLD that
was published in 1964. (Price, 11p) What's amazing to me is that, not
only is the magazine Volume One, Issue One, but the very first story
on
page one
is entitled "13 Days To Glory"! The artist seems to
have had no idea what the Alamo looked like in 1836, for he places all
of the action inside a cavernous-looking Alamo church. Nevertheless,
the illustrations give a good idea of how
many
young
baby-boomers perceived the Alamo story. And, although we've come
a long way, since then, I hope that you can sit back and enjoy
these images, just the same.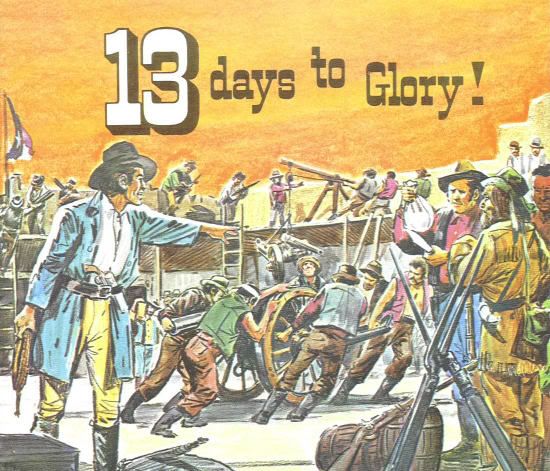 Title Panel: Travis directs the setting up of the fortifications.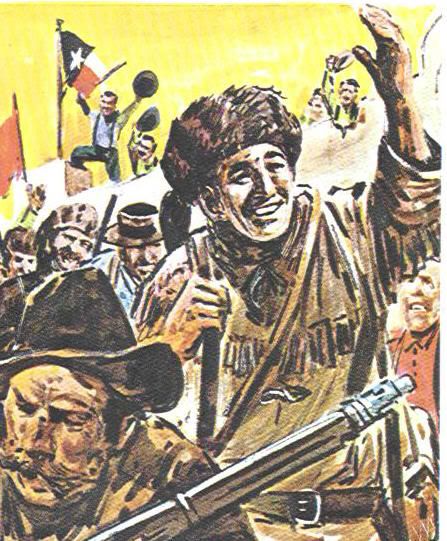 Davy Crockett arrives at the Alamo.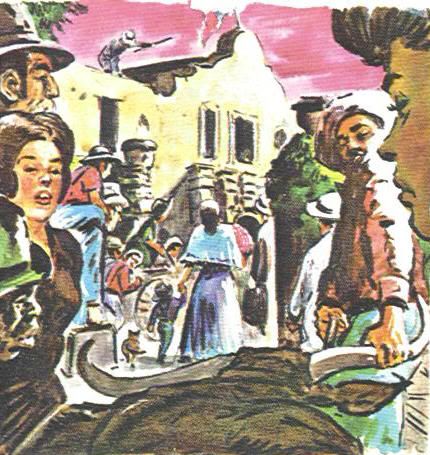 The Texans and their families fall back into the Alamo.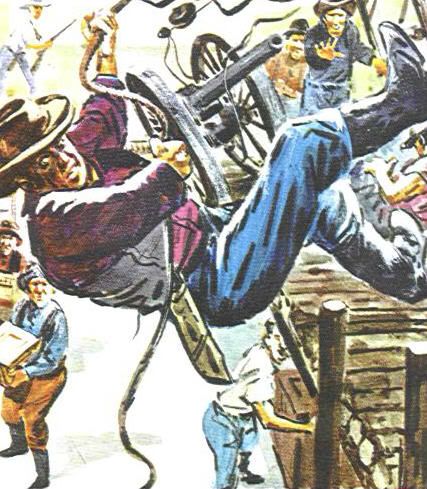 Jim Bowie is injured in a fall, while setting up a cannon.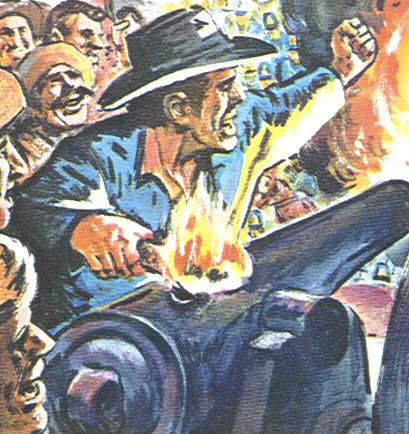 Travis answers the demand for surrender with a cannon shot.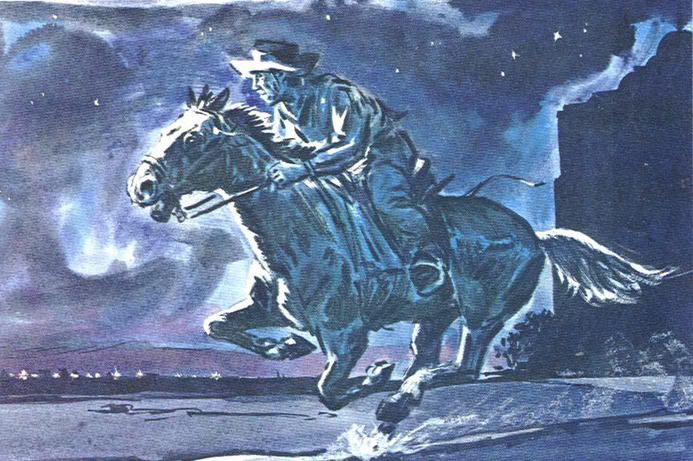 Jim Bonham makes his famous ride for help.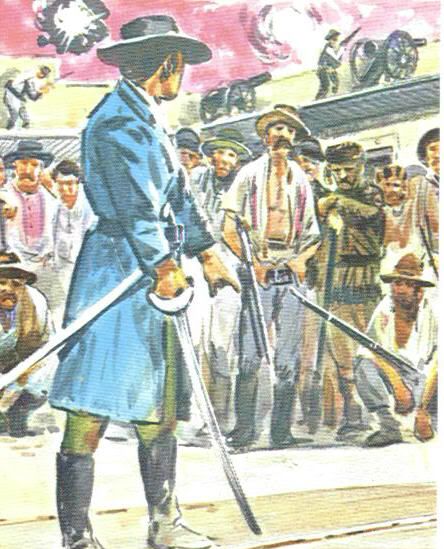 Travis draws the line.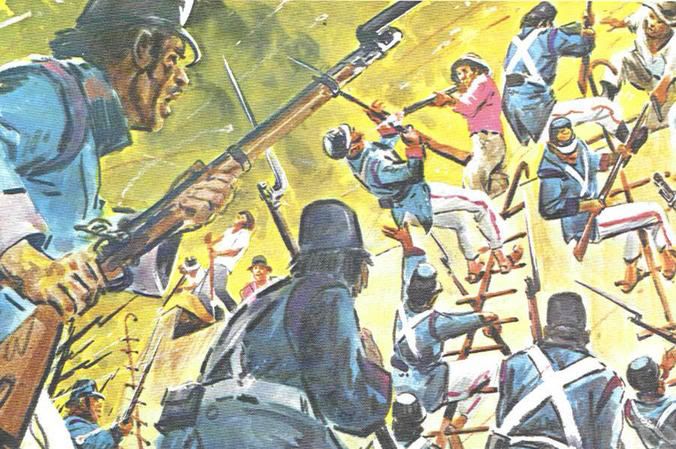 The final assault begins.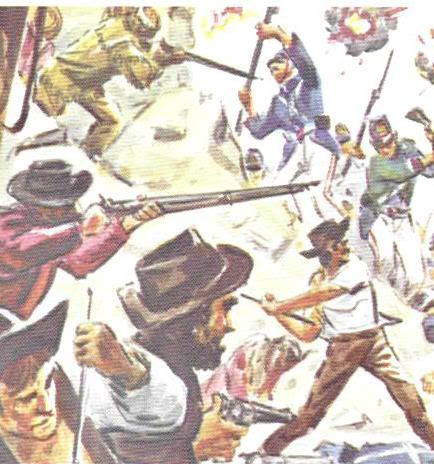 The Texans are swamped.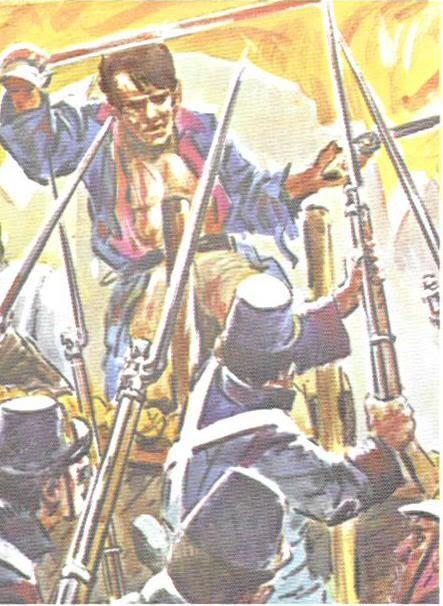 Travis is overwhelmed.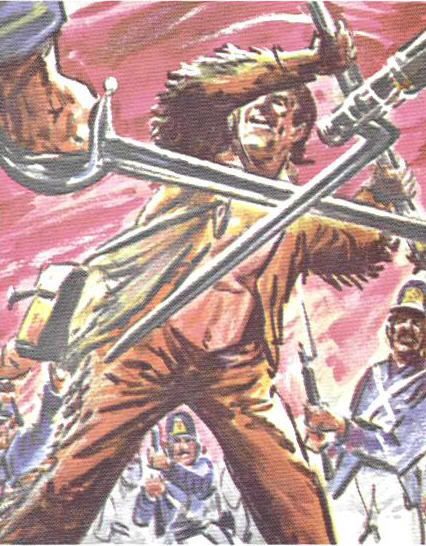 Crockett goes down swinging.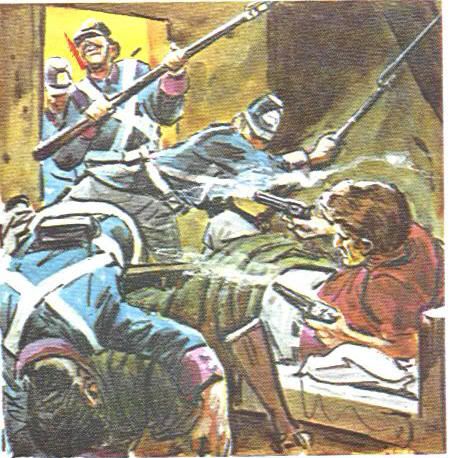 Bowie fights from his sick bed.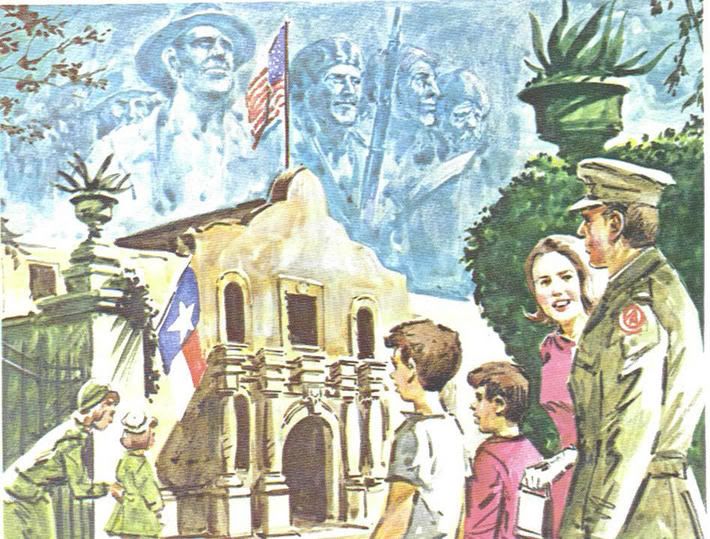 Remembering the Alamo.